Costa Rica Real Estate Guide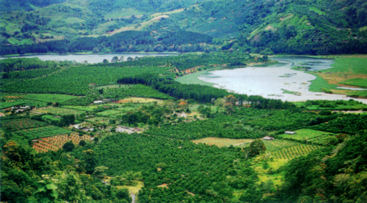 HOT MARKET AREAS
Costa Rica's real estate market is booming. A stable government steady economy, great social benefits, pristine landscapes and a welcoming, friendly people all help make the country a popular destination for retirees and investors. Here is a guide to some of Costa Rica's hottest real estate areas.
Guanacaste
It's hot. A great climate, gorgeous beaches, and a growing infrastructure (including a recently opened international airport) make Guanacaste Costa Rica's most popular area right now. Real estate brokers quote prices of properties near the beach that are higher than in San José, and the boom isn't slowing down. Guanacaste's beaches, mountains, wide variety of activities, international hotel chains all contribute to the area's growth.
Escazú/Santa Ana
«San José's western suburbs are poised to become the next commercial heart of the country,» said Andrea Coronado of Urbanizadora La Laguna. These cities boast a great climate and a cióse proximity to all the creature comforts one could want: plenty of excellent restaurants, world-class shopping, great schools and all the amenities of the big city but without the problems of downtown San José.
Curridabat
This is a suburb on San José's eastern edge, and offers great shopping and dining in a mixture of attractive new and elegant established neighborhoods.
Central Pacific
This región has seen terrific growth in recent years, and with the pending opening of the San José – Jaco highway, which will cut travel time to the beach town to just 45 minutes, more growth is expected. Beautiful beaches, a strong foreign community and plenty of amenities make this región very popular. Recently, the area has seen a surge in master-planned communities.
Osa Península and Limón
Virtually untouched and wild in beauty these áreas are experiencing increasing land values, yet still are more affordable than many beach áreas around the country. However, access can be difficult and the infrastructure needs improvement. Those who seek isolated tropical living will enjoy looking at these areas.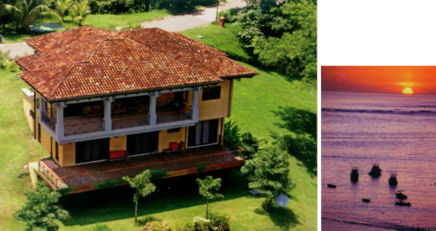 5 Tips for Purchasing Property Costa Rica
1. Get good legal advice
Buyers should either deal with renowned broker companies or use their own lawyer. Because Costa Rica has a unique legal sy stem, buyers should use a trustworthy lawyer to research liens, encumbrances, boundary lines, name of the title holder, and other things that would affect the tille or subsequent construction. «This is a big purchase,» says Andrea Coronado, from Urbanizadora La Laguna, a San José-based construction company. «Buying a home or property is an importanl investment, and one should take the necessary precautions to ensure the process goes smoothly.»
Additionally, it is important that the buyer have her or his own attorney conduct an independent title search and investigation rather than rely on the seller's attorney.
2. Understand Costa Rica before buying
Avoid Ihe Paradise Syndrome. Many vacationers are quickly enamored by Costa Rica's breathlaking scenery and charming people. Bul real life is not a permanent vacation. There are bills, chores, work, and cultural adjustments. «I recommend that people live here for a while or visit a few times before investing in a home and moving here,» says Phil Hemion, a real estate agent with Emerald Forest Properties. «One should get a feel for what the country is really like and talk to those who have made a similar move.»
3. Research location
Concentrate on your needs. Do you want modern conveniences like internel, cable TV, public power grids and shopping? Or would you prefer to live deep in the rainforest, with only monkeys as neighbors?
Costa Rica has a wide variety of climates, from Guanacaste's dry pampas to Heredia's alpine mountains to the tropical rainforests of the Caribbean coast. Once you've found your climate, make sure that you'll be close to what you find important, whether that's a great surfing beach or first-class shopping.
«Be sure lo look at everything that surrounds the property,» says Hemion. «How close is it to town? Are there banks and schools nearby? Does the property have water and electricity? These are all questions one must ask before purchasing,» the agent emphasizes.
Finally, take a look at the type of community you'll be living in. Places such as Manuel Antonio and Escazú, for example, have large expatriate communities, where you can still experience the tastes and sounds of home. Alternatively, you can enter a mainly Costa Rican area, for total cultural immersion.
4. Compare and contrast
Once you've seen a variety of properties, make a list of the pros and cons of each one. Carefully consider market conditions, quality of construction, surrounding neighborhood and amenities. After a delailed analysis, your decisión will be easier.
5. Once you've bought, enter the culture
Moving to a new country isn't easy, but it can be exciting and rewarding. Take the time lo learn conversational Spanish. Your experience will be infinitely richer if you can communicale with your neighbors. Also, try a Latin dance or cooking class. Go lo the farmers' market. Live like a Tico. The more effort you put into learning about your host culture, the quicker the cullural assimilation process will be.

Be Sure of Beachfront Paradise Before Buying
It sounds ideal: you've found a beautiful piece of beachfront property in a peaceful country, where you plan to spend your days watching the sun set and the waves roll in. Unlike many countries, foreigners in Costa Rica have the same rights to property as residents, meaning that if you buy a titled property, you become the sole owner of that property. However, many properties have problems with their titles, and buyers should beware before jumping into a costly investment.
Additionally, many investors don't fully know the pitfalls that can accompany purchasing beachfront property.
Ever since the Maritime Zone Law was effected in 1977, all land within 200 meters of the high-tide line is considered public property and cannot be subjected to any private transactions.
These 200 meters of «untouchable» land is divided into two sections. The first 50 meters from the high-tide mark cannot be possessed or developed in any way and remains public property. It is possible to construct on the next 150 meters, but only under a long-term lease (usually 99 years) from the local municipality.
Many property owners face serious challenges to building on their beachfront property, even when they have concession from the government. The law stipulates that both the high-tide mark and then 50 meters beyond must be indicated by border markers. Although this responsibility belongs to the National Geographic Institute, many beach towns haven't surveyed and plotted the land.
Another obstacle to building your beachfront dream house is the Regulatory Plan, which is a zoning plan that shows what type of construction is permitted where – be it residential, industrial, recreational or commercial. If a town has no plan in place, investors can pay to complete it. However, this is a process that can take from six months to two years to accomplish, and is subject for public debates before approval.
The only exceptions to the Maritime Zone Law are older port cities, such as Limón and Puntarenas, and marinas, which are subject to sepárate legislation. If a marina compiles with strict environmental requirements, it can be constructed within the 50-meter mark. In regards to marinas, currently the Los Sueños Marina is the only legally sanctioned marina in Costa Rica.
Still, investors need to remember that land within the 200-meter mark can only be leased in a government concession. «Concessions are still owned by the government,» said an industry insider. «If at any time the government wants that land back, they can take it. Owners can't do anything.»